Cobia is simply put, an uderratted fish. Fresh caught right off the shore of North Carolina, we get in fresh Cobia a lot, and like it as much as Grouper. So here's your fresh Cobia Recipe
Cobia is a flaky and delicate white fish that demands a simple preparation and simple topping, but when you taste this dish all together, you'll be wowed.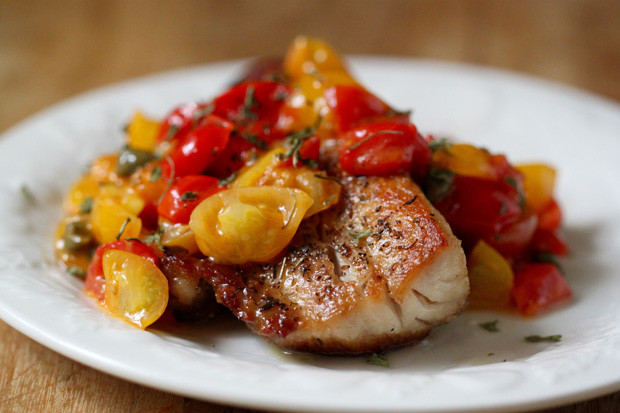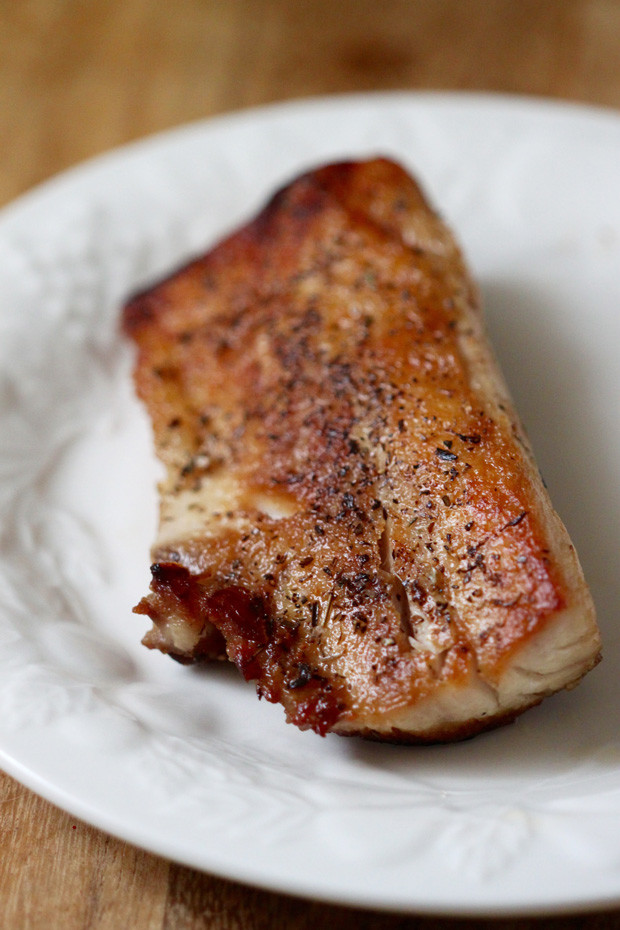 INGREDIENTS:
1 Fresh Cobia fillet from the Carolina Meat & Fish Co
Salt and pepper
2 teaspoons dried oregano
2 tablespoons extra-virgin olive oil
3/4 cup red grape tomatoes, quartered
3/4 cup yellow grape tomatoes, quartered
2 tablespoons capers
Splash dry white wine
1 tablespoon unsalted butter
1 teaspoon dried parsley
Juice of 1 lemon
DIRECTIONS:
Season both sides of the cobia with salt, pepper, and oregano. Salt and pepper is to taste, but just have a nice coating on either side.
Heat olive oil in a medium sauté pan over medium-high heat. Add cobia. Once cobia has formed a nice crust, about 3 minutes, flip and cook for an additional minute, or until other side of the cobia fillet has formed a crust and the fish is opaque throughout. Remove cobia from pan and set aside on a plate.
Reduce heat to medium and add tomatoes and capers. Sauté together for a minutes, or until tomatoes just start to break down. Add wine and continue to cook and stir occasionally until wine has reduced by half.
Remove from heat and add butter, swirling to allow butter to melt. Carefully pour mixture over cobia fillet.
Sprinkle parsley over top and finish with the squeeze of lemon.